UMILTA WEBSITE || OLIVELEAF WEBSITE || JULIAN OF NORWICH, TEXT AND CONTEXTS, WEBSITE || BIRGITTA OF SWEDEN, REVELATIONES, WEBSITE || CATALOGUE AND PORTFOLIO (HANDCRAFTS, BOOKS ) || BOOK REVIEWS || BIBLIOGRAPHY || FLORIN WEBSITE ©1997-2024 JULIA BOLTON HOLLOWAY



DEATH VALLEY INCIDENT

We went rollicking over the desert floor. It was three-thirty in the morning and a half moon was up. We were cold and shivering. Someone was singing, and we shivered back the chorus.



Alouette, Alouette, Alouette, Alouette.
Big fat blonde
Big fat blonde
O Alouette, Alouette, Alouette,
Jug o' wine
Jug o' wine
Big fat blonde . . .
O Alouette, O Alouette . . .



Someone decided to overtake us. They were all fraternity guys and their car was plastered with Greek hieroglyphs. They hailed a brother of theirs who had tumbled in with us in the confusion of the darkness. He yelled back triumphantly, then returned to singing the calls:



Hotel room
Hotel room
Big fat blonde
O Alouette, Alouette . . .



The moon kept on silver shining on the fantastic undulations of rock and sand. We'd pass huge tanks of water which glowed with red paint in the car lights. In my head went the words of some poem . . .



The World is charged with the grandeur of God
It will flame out like shining from shook foil.



The car lights ahead began winding up the mountain side. As they came round the hairpin bends they'd shine at us and blind our eyes. The quiet stars overhead seemed to be watching our alien caravan.



It gathers to a greatness, like the ooze of oil crushed

O Alouette, O Alouette, Alouette, Alouette,
Big fat blonde
Hotel room

. . . nor can foot feel, being shod.



Up, up and around we climbed. Someday it seemed we'd get to the stars. Finally we reached the top, ground to a stop and all jumped out with our cameras. We looked over the ledge and watched the other cars coming, a slow line of twin glaring stars. One of them stalled and progress was halted. People looked at their watches and cursed and offered vain suggestions. From far above we watched the car being pulled to the side. "Oh, what a joke - it's that crazy little Nash". . . . "Hurry, the bomb will be going off soon".

The procession continued. We looked down, watching, stamping our feet and blowing our hands. Someone suggested climbing a little higher. We followed like sheep, clutching flashlamps and cameras in our cold, insensible fingers. We could see those in front of us silhouetted against the sky. There is something about seeing a line of people, single file, walking along the skyline, that makes a person pause.

I slipped and clutched a creosote bush and gasped. Sprawling on the ground with my feet dangling over the edge, I looked down. There was no bottom . . . just sheer cliff. And then huge silver undulations below me stretching on and over the horizon. I felt nauseated. Someone trod on my hand. I yelped like a dog. They helped me to my feet and, shivering, I went on. We reached the peak. They called it Dante's View Point.



I started like one who is awakened by force; and, having risen erect, I moved my rested eyes around, and looked steadfastly to know this place in which I was. True is it, that I found myself upon the brink of the dolorous Valley of the Abyss, which gathers thunder of endless wailings. It was so dark, profound, and cloudy, that fixing my look upon the bottom, I there discerned nothing.



Some science professor stood up on a rock and raised his voice. "Can anyone tell me why Dante's View Point got its name? Nobody here an English major?" There was no answer.



"Now let us descend into the blind world here below", began the poet all pale; "I will be first, and thou shalt be second". And I, who had remarked his colour, said, "How shall I come, when thou fearest, who art wont to be my strength in doubt?"


And he to me: "The anguish of the people who are here below on my face bepaints that pity, which thou takest for fear. Let us go; for the length of the way impels us."



Finally we settled ourselves on the rocks, like some vast covey of birds alighting to rest. They talked in whispers and looked at watches. I looked out above the precipice and saw the sky and the outlined shapes of heads. The moon was hung before me and the stars, her children, ran round her.



With how sad steps, O moon,
though climbst the skies

How silently, and with how wan a face . . .



And



Do they call virtue there ungratefulness?




There was a faint flush of dawn in the sky. The flashlights were turned off one by one but it was still dark and lonely.

We waited some time.

When it happened, I stood stunned. For suddenly there was light. Surely it had illuminated the whole world? For I felt it even behind me. It was a thousand times brighter than the light of day. We could see mountain ranges, hundreds of miles away.

A sigh went up. People got to their feet, cameras clicked, they shouted.

A red glow grew up, over there across the vast desert. Above it hung the moon, silver with diamond stars. The thing mushroomed and mushroomed. I thought of Hiroshima, Nagasaki. Cameras clicked and people laughed in excitement. It was horrible. I got out my camera and took a shot but someone joggled when I got it into focus. The film didn't come out. We ran back along the ledge to the cars and made for camp and breakfast. The Nash was unstuck.

We watched from the car. The wind blew the atomic cloud sideways and it streaked across the desert like some monstrous pennant. The dawn light was coming speedily now and the moon faded and became a dull, lifeless ball in the sky. The sound of the explosion came then . . . traveling the forty miles from some spot in the Nevada desert and the birds rose into the air with fright. Everything was grey and ugly and cold. I thought it was horrible but nobody else seemed to . . . so I didn't say anything.



Alouette, Alouette, O Alouette, Alouette
Alouette, Alouette,
Alouette, fan fan faron.





Written when I was 17; awarded Phelan Literary Prize; published in Reed, San Jose State College, May 1956.





See also Family and Convent Albums: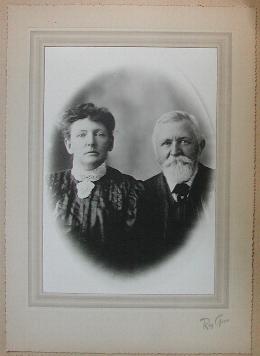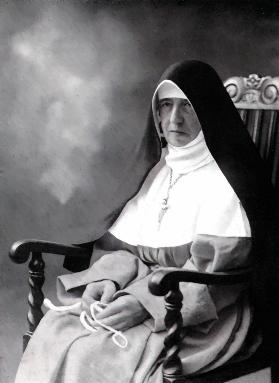 Mosaic

;

Gandhi

; BBC recording of many voices 'Talking of Gandhiji', my father's voice being one of these;

Death Valley Incident

;

Family Album

; Halbert Harold Holloway,

The Woman, the Sun, the Flowers and the Courage

;

Sir James Roberts

;

My England

(in progress);

Morris Dances of England

; Nigel Foxell,

Amberley Village

;

The Joy of the Bicycle

; Richard Ben Holloway,

Together Let Us Sweetly Live

; Jonathan Luke Holloway,

Home Birth Can Be An Option

;

Holmhurst St Mary

;

Mother Agnes Mason, C.H.F

.; Rose Lloyds,

Rose's Story

;

Deaf/Death

;

David and Solomon

;

How to Make Cradles and Libraries

; Hazel Oddy,

Martha's Supplication

;

Tangled Tale

;

Oliveleaf Chronicle

;

Vita



UMILTA WEBSITE || OLIVELEAF WEBSITE || JULIAN OF NORWICH, TEXT AND CONTEXTS, WEBSITE || BIRGITTA OF SWEDEN, REVELATIONES, WEBSITE || CATALOGUE AND PORTFOLIO (HANDCRAFTS, BOOKS ) || BOOK REVIEWS || BIBLIOGRAPHY || FLORIN WEBSITE ©1997-2024 JULIA BOLTON HOLLOWAY







To donate to the restoration by Roma of Florence's formerly abandoned English Cemetery and to its Library click on our Aureo Anello Associazione:'s PayPal button:
THANKYOU!