UMILTA WEBSITE || OLIVELEAF WEBSITE || JULIAN OF NORWICH, TEXT AND CONTEXTS, WEBSITE || BIRGITTA OF SWEDEN, REVELATIONES, WEBSITE || CATALOGUE AND PORTFOLIO (HANDCRAFTS, BOOKS ) || BOOK REVIEWS || BIBLIOGRAPHY || FLORIN WEBSITE ©1997-2024 JULIA BOLTON HOLLOWAY |


SIR JAMES ROBERTS, BART., LL.D.,

AND SALTAIRE


Saltaire Mill in an old print: http://www.saltsmill.org.uk/

ir James Roberts (1848-1935), was a legend in my family. In quest of him I, two years short of seventy, went to Saltaire. Then pieced together his story from what documents I have, my parents' dual autobiography, Professor Anthony Cross's inaugural lecture as professor of the Roberts Chair of Russian at Leeds University, correspondence in The Times Literary Supplement, and Charles Lemon's accounts of the purchase by Sir James Roberts of the Brontė's Haworth Parsonage to bequeath to the nation, as well as information from the exhibition in Salts Mills and books published about Sir Titus Salt whom he succeeded as owner of Saltaire.
My great-grandfather came from a large and poor farming family near Haworth and went to work at Saltaire, built by Titus Salt in 1850 as a model mill town, at twelve years of age, then the legal minimum age for such employment, walking barefoot across the Moors to do so. We recall Elizabeth Barrett Browning's poem 'The Cry of the Children' which influenced legislation in the House of Lords and was translated into Russian by Dostoeivsky's brother, Mikhail. James Roberts met Charlotte Brontė in Haworth but did not attend her father's church as his family were Dissenters. I like to think that Charlotte Brontė's Shirley (1848) reflects her knowledge of such innovative Yorkshire millowners as Titus Salt.
At eighteen James Roberts was made manager of Saltaire. Lacking formal schooling he had taught himself fluent Russian, journeying each year to trade cloth for angora wool, Saltaire using both angora and alpaca wool in its fine cloth. I like to think that Nikolai Vasilievich Gogol's The Overcoat (1842), with its St Petersburg setting, owes something to this Yorkshire wool and cloth trade. James Roberts also travelled to Australia and to South America to buy wool, to Russia and North America to sell cloth.
aaa

James Roberts' statue to Sir Titus Salt The Angora Goat on its Base
In 1903, as manager James Roberts had a statue erected to Sir Titus Salt and had placed on it both the llama for the alpaca wool and the goat for the angora fleece that Saltaire customarily used. When the son bearing Sir Titus Salt's name died prematurely Saltaire became owned by a troika, one of whom was James Roberts. Eventually he bought out his two partners and established his large family in Milner Field, built by Sir Titus Salt's son. Becoming a baronet, his coat of arms gives the angora goat. He bought Strathallan Castle in Scotland from the Earl of Perth. He continued Sir Titus Salt's Utopian ideals for this model mill town to such an extent that his mill workers presented him with an elaborate golden casket celebrating his leadership of Saltaire, with the image of Saltaire Mill on the outside amidst scrolls wrought on the gold, and inside a scroll of parchment.


Portrait in Yorkshire

Sir James Roberts, Bart., LL.D, Photograph at Haworth Parsonage
His travels to Russia continued and, having great faith in that nation, he mistakenly invested his wealth in Russian modernizing enterprises, such as railroads. He established, with £10,000, a Chair of Russian at Leeds University in 1916. He would himself be awarded an honorary LL.D. He would lose his great wealth invested in Russia at the Bolshevik Revolution. Pathetically he would visit Lloyds Bank's Colonial and Foreign Department in Threadneedle Street about the war reparations, the bank clerk attending to that business being one Thomas Stearnes Eliot, an American poet. T.S. Eliot writes about my great-grandfather in The Waste Land 'as one on whom assurance sits, as a silk hat on a Bradford millionaire', Valerie Eliot, telling me that TSE told her that our Bradford millionaire used to frequent his office.
Eventually, from great family tragedies and this colossal Russian financial loss, Sir James Roberts, now a Baronet, sold Saltaire and went to live at Fairlight Hall in Sussex, a Victorian Gothic mansion, its wood and stone sculpted with York roses, in a most beautiful valley, that had already been the home of a previous Yorkshire mill owner. One day his wife, hearing that Haworth Parsonage was for sale, suggested he buy it and give it to the nation, and he did so in 1928. Both Sir James and his wife Elizabeth, Lady Roberts, journeyed back to Yorkshire for the occasion. One sees him there in his silk hat in the photographs Charles Lemon published at the Haworth Cenetenary. (For an account see http://www.bronte.org.uk/society/2.asp). Lady Roberts had been Elizabeth Foster of Brass Castle, her maternal uncle, the Yorkshire poet laureate Joseph Henry Nicholson, and I well remember my grandmother having a marble bust of him in her conservatory. I wonder where it is now? Sir James and Lady Roberts are buried together in the graveyard of Fairlight Church, their tomb overlooking the valley of their last home.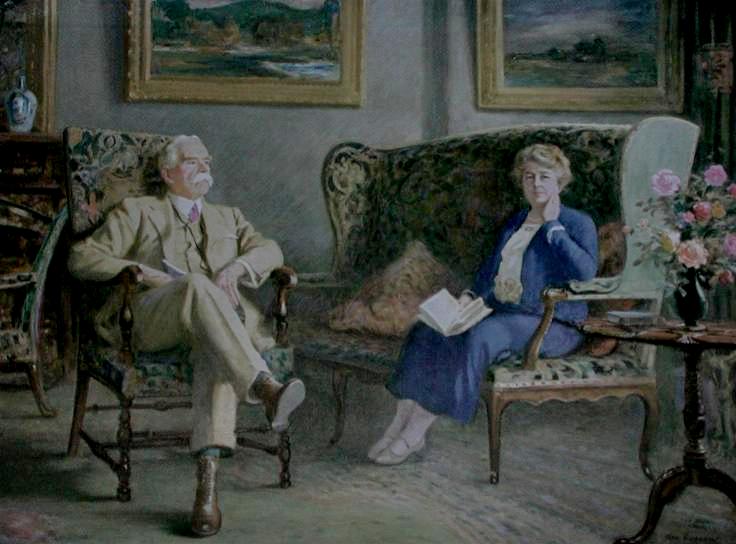 Sir James and Lady Roberts, Fairlight Hall
When my parents published their dual autobiography in the year of my birth my relatives saw that every copy of the book was bought up and most of them destroyed, not wanting the story of Sir James Roberts' childhood poverty to be known. But his story is more honourable than that of his descendants.
Having taught millionaires' children in San Francisco and at Princeton I see wealth as a disease that handicaps children rather than helps them. My great-grandfather had four sons and two daughters, Alice, my grandmother, and May, my great aunt. In 1899 my great-grandfather and my grandmother, then still a teenager, educated at a finishing school in Switzerland, travelled to Paris, where a Polish Count, approved of by her father, proposed to her.
Alice Maude Mary Roberts
My grandmother, willful and beautiful, instead eloped with a brilliant young Scots doctor to South Africa where my mother was born in a tent.
Sybil Margaret Rutherford at five months old, brought home to Yorkshire from South Africa, photographed by 'A. Dobson, 8, Saltaire Road, Shipley'. My grandmother would have made the baby's garments. Later, Sybil wrote on the back of the photograph, 'The child that ran away'.
But then a young eleven-year-old brother drowned and my grandmother, her husband, and her new-born child, my mother, returned to Yorkshire to be with my great-grandparents in their grief.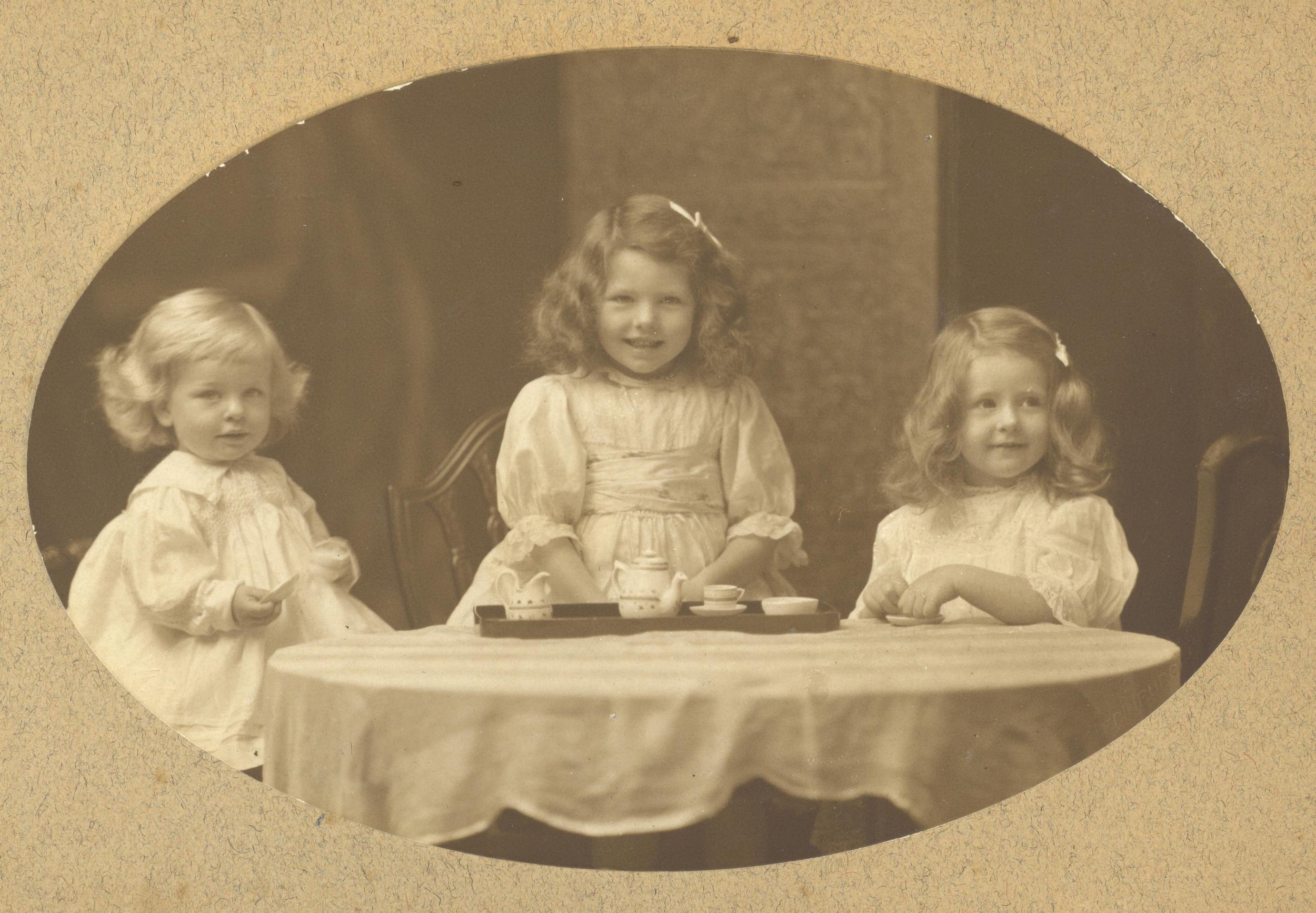 Uncle Leo, Sybil, Auntie 'Q'. Granny has sewn all their dresses and the table cloth, from being taught in Swiss finishing school.
Later, having had six children, my grandmother wanted to be titled as was her sister. So she decided on a second marriage and to a possible title, my great-grandfather acquiescing and being willing to pay for the divorce and the acquisition of the title, for he had never consented to her initial marriage to a poor doctor. My grandfather, Norman Cecil Rutherford, F.R.C.S., D.S.O., who had been tending the WWI wounded in the trenches, wearing a tin hat against the shelling, being even buried alive, came home to this news and went and shot this usurper to his family. He spent many years at Broadmoor, where the prison officials spoke of him as an ideal inmate, courteous and helpful to all. The Outline History of the Great War he wrote in prison was published, anonymously at first, by Cambridge University Press. My grandmother's divorce from him went to the House of Lords, my great-grandfather paying the bills. When my grandfather came out of prison on the eve of WWII he helped many of his Jewish colleagues flee from the Vienna of the Nazis and become established as Harley Street physicians and surgeons. Later, my grandfather would switch from teaching anatomy, which he had done in Edinburgh, Dublin and Vienna, to researching eye diseases in Persia. He died in South Africa, being buried, as he requested, in his WWI tin hat. When I was a child, he had given me the Bible I still treasure.
There were four sons born to Sir James Roberts, all painted in velvet suits with lace collars, ą la Lord Fauntleroy, one of whom was attrociously wounded in WWI, another having drowned as a child, the two others dying young of diseases. My mother described visiting her Uncle Harry in hospital in WWI where he was much in love with his nurse, who then, pregnant, died in the influenza epidemic following that war. He married another nurse, her sister. The heir of the second generation was Sir James Denby Roberts, son of Bertram Roberts, who lived at Strathallan Castle in Scotland and collected WWII airplanes.

My mother remembered childhood visits to Milner Field and Strathallan Castle, the marble statues among the ferns in the Winter Garden conservatory, games played on the winding turret stairs, strawberries and cream in the nurseries, and seeing the golden casket in the safe guarded by the butler. She treasured my great-grandmother's lace edges to her pillow cases and my grandmother's drawn-thread work taught her in Swiss finishing school. I can remember being visited at my convent school in Sussex by my grandmother and her titled sister, my grandmother speaking King's English (she also spoke perfect French from her Swiss finishing school), my great aunt broad Yorkshire. I prefer broad Yorkshire! I took my three sons to visit Haworth Parsonage, seeing there in its entry hall my great-grandfather's photograph. Sir James Roberts was as handsome as my grandmother was beautiful, with blue eyes, like my youngest son's and those of his three daughters.

See also http://www.umilta.net/Roberts.html.


Bibliography

Elizabeth Barrett Browning. 'The Cry of the Children'. 1843-1844. In Aurora Leigh and Other Poems. Ed. John Robert Glorney Bolton and Julia Bolton Holloway. Harmondsworth: Penguin, 1995. Pp. 315-319, 495-496.
Sybil and Glorney Bolton. Two Lives Converge. London: Blackie and Son, 1938. Passim.
A.G. Cross. 'By the Neva, by the Aire'. Inaugural Lecture for the Chair of Russian, Leeds University, 1982. Pp. 16-17, Figure 4, photograph of Sir James Roberts.
T.S. Eliot. The Waste Land. 1922. In Collected Poems, 1909-1962. New York: Harcourt, Brace and World, 1970. Lines 231-234.
Gary Firth. Salt and Saltaire. Stroud: Tempus Publishing, 2004.
Nikolai Vasilievich Gogol. 'The Overcoat'. 1842.
Julia Bolton Holloway. 'Haworth and The Waste Land'. Yeats Eliot Review 6 (1979), 22-23.
Charles Lemon. A Centenary History of the Brontė Society. Haworth: The Bronte Society, 1993.
The Times Literary Supplement, 'To the Editor', June 4, 1976, June 18, 1976, September 3, 1976.


Saltaire Mill in an old print: http://www.saltsmill.org.uk/

See also Family and School Albums: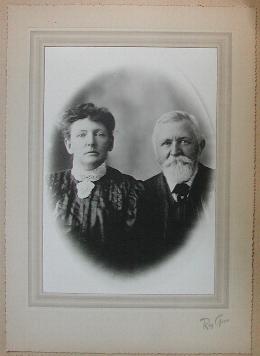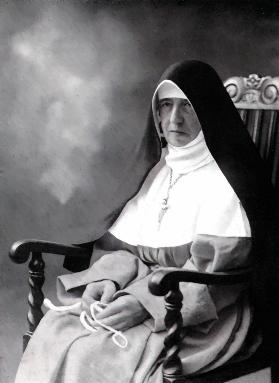 Mosaic

;

Gandhi

; BBC

http://catskill.gcal.ac.uk/repository/repos-fs/gcu/a0/a1/gcu-a0a1k7-b.mov

recording of many voices 'Talking of Gandhiji', my father's voice being one of these;

Death Valley Incident

;

Family Album

; Halbert Harold Holloway,

The Woman, the Sun, the Flowers and the Courage

;

Sir James Roberts

;

My England

(in progress);

Morris Dances of England

; Nigel Foxell,

Amberley Village

;

The Joy of the Bicycle

; Richard Ben Holloway,

Together Let Us Sweetly Live

; Jonathan Luke Holloway,

Home Birth Can Be An Option

;

Holmhurst St Mary

;

Mother Agnes Mason, C.H.F

.; Rose Lloyds,

Rose's Story

;

Deaf/Death

;

David and Solomon

;

How to Make Cradles and Libraries

; Hazel Oddy,

Martha's Supplication

;

Tangled Tale

;

Oliveleaf Chronicle

;

Vita



And then in response came this photograph taken, it was thought, at Vinchelay Manor, St Oen, on the Isle of Jersey, but later identified as being at Strathallan Castle, and these newspaper cuttings sent by another great-granddaughter of Sir James Roberts, this one in Ireland:


James Denby Roberts' Coming of Age (he will inherit the baronetcy.). The two older people in the chairs towards the right are Lady Roberts and Sir James Roberts, Bart. Anna Roberts, Sir James Roberts' great great granddaughter, identifies the family gathering as taking place on the back lawn of Strathallan Castle.
David Hockney, Saltaire, 1997

UMILTA WEBSITE || OLIVELEAF WEBSITE || JULIAN OF NORWICH, TEXT AND CONTEXTS, WEBSITE || BIRGITTA OF SWEDEN, REVELATIONES, WEBSITE || CATALOGUE AND PORTFOLIO (HANDCRAFTS, BOOKS ) || BOOK REVIEWS || BIBLIOGRAPHY || FLORIN WEBSITE ©1997-2024 JULIA BOLTON HOLLOWAY

FLORIN WEBSITE © JULIA BOLTON HOLLOWAY, AUREO ANELLO ASSOCIATION, 1997-2022: FLORENCE'S 'ENGLISH' CEMETERY || BIBLIOTECA E BOTTEGA FIORETTA MAZZEI || ELIZABETH BARRETT BROWNING || FLORENCE IN SEPIA || BRUNETTO LATINO, DANTE ALIGHIERI AND GEOFFREY CHAUCER || E-BOOKS || ANGLO-ITALIAN STUDIES || CITY AND BOOK I, II, III, IV || NON-PROFIT GUIDE TO COMMERCE IN FLORENCE || AUREO ANELLO, CATALOGUE || LINGUE/ LANGUAGES: ITALIANO, ENGLISH
LIBRARY PAGES: BIBLIOTECA E BOTTEGA FIORETTA MAZZEI || ITS ONLINE CATALOGUE || HOW TO RUN A LIBRARY || MANUSCRIPT FACSIMILES || MANUSCRIPTS || MUSEUMS || FLORENTINE LIBRARIES, MUSEUMS || HOW TO BUILD CRADLES AND LIBRARIES || BOTTEGA || PUBLICATIONS || LIMITED EDITIONS || LIBRERIA EDITRICE FIORENTINA || SISMEL EDIZIONI DEL GALLUZZO || FIERA DEL LIBRO || FLORENTINE BINDING || CALLIGRAPHY WORKSHOPS || BOOKBINDING WORKSHOPS

To donate to the restoration by Roma of Florence's formerly abandoned English Cemetery and to its Library click on our Aureo Anello Associazione:'s PayPal button:
THANKYOU!